Charleston Strength and Conditioning Classes
Enrolling Now! Strength & Conditioning In Charleston Will Help You Reach Your Fitness Goals!
At Charleston FIT & MMA, we offer challenging Functional Interval Training (FIT), guaranteed to make you stronger, faster, and better in a matter of weeks. Our Strength and Conditioning classes are designed with you in mind, to ensure your ultimate success! Through our FIT program, you can expect to improve your cardiovascular health, body movements, and muscle strength.
Our certified personal trainers and industry professionals will coach you to success. We understand that changing your day-to-day habits can be difficult and sometimes seem impossible. In fact, some of our own personal trainers have struggled with weight loss and living a healthy lifestyle. So, come and learn a fitness regimen that actually works! We promise it will change your life.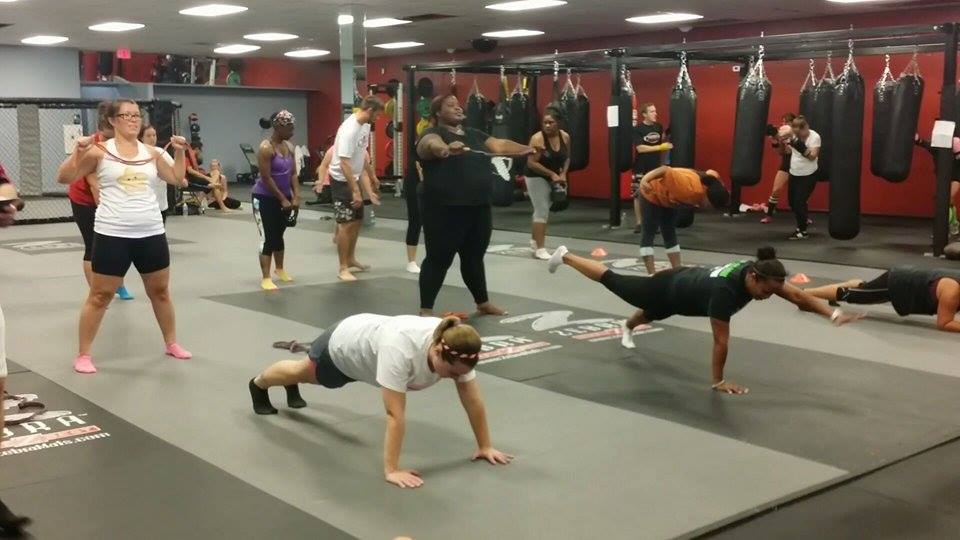 Never Step Foot in a Boring Fitness Class Again!
Strength and Conditioning in Charleston can't be beat, and is the last thing from boring! And the best part? We are a tight knit community at Charleston FIT & MMA. Meaning you receive accountability and motivation from your like-minded classmates and trainers, to ensure that failure isn't an option! Your goals are our goals, and we are here to make sure you not only meet them but exceed them!
We can't guarantee it will be easy, but it will be worth it! Just look at all the added benefits of Strength and Conditioning at Charleston FIT & MMA:
Weight loss and toned muscles
Improved strength, speed, flexibility, and balance
Reduced risk of heart disease and diabetes
Increased self-confidence
And so much more!

Sign Up Today!
If you are interested in learning more about our FIT Strength and Conditioning programs, then please fill out the short form on the right side of this page! We look forward to speaking soon, and can't wait to see you in the gym!