Krav Maga Self Defense In Goose Creek
Learn The World's Most Practical Self-Defense With Our Krav Maga Today!
Krav Maga training is like nothing you've ever seen. At Charleston Self-Defense & MMA, we're proud to bring you this incredible self-defense system as a new member of the renowned Krav Maga Alliance.
Learn how to protect yourself and your loved ones against real-world threats and violence and take on a total body fitness program at the same time with our Krav Maga classes.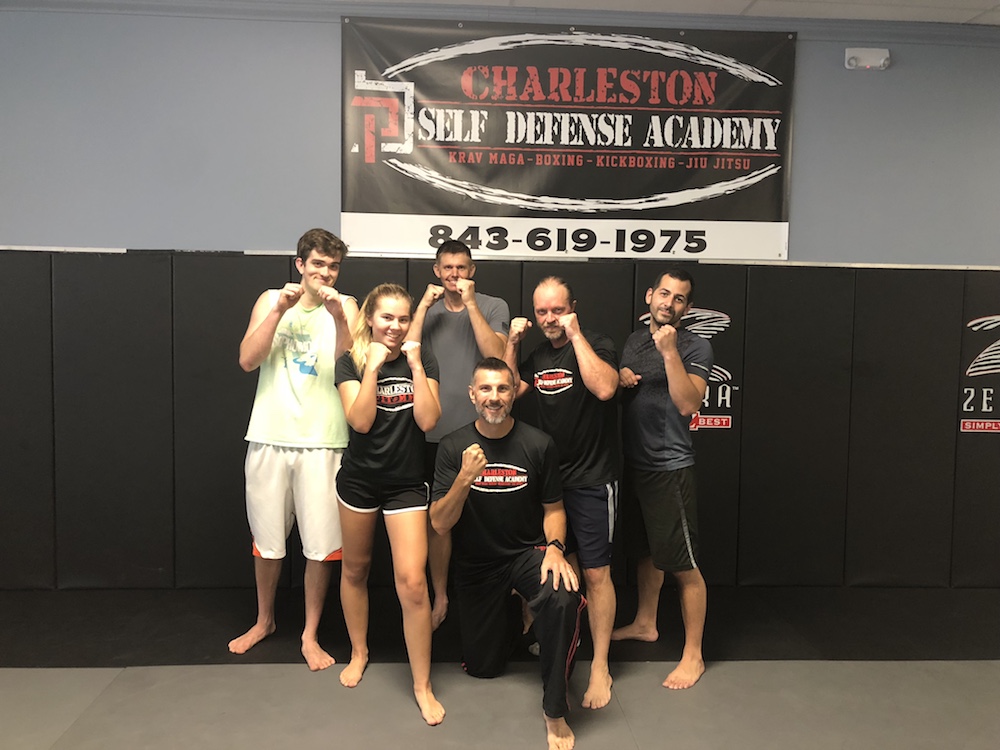 So What Is Krav Maga?
It's a practical self-defense system developed over generations that has quickly become one of the best ways for everyday men and women to train and learn self-defense at the same time.
Adopted by the Israeli Defense Forces as its primary fighting system, Krav Maga is now used by law enforcement officers and members of the military around the world.
Krav Maga is known for providing you with:
Quick, powerful strikes on an attacker
Instinctual movements that don't require extensive thought
Strategic submission strategies to keep everyone around you safe
Efficient techniques that can keep you safe from anything
PLUS Krav Maga Offers The Best Total Body Workout
As a self-defense system built on the idea that you can use practical fighting skills to defeat an opponent, our Krav Maga classes in Goose Creek are all about teaching your body to be stronger and more efficient in all of your movements.
Our trained instructors use a total body system to build strength, power, and agility in men and women of all ages and experience levels.
You'll quickly enjoy:
Lean, toned muscles
Boosted speed and flexibility
Improved awareness of your surroundings
Incredible reaction times to any threat
Join Us Today For The Best Krav Maga Training In The Goose Creek Area
Are you ready to get started? Sign up today for our incredible Krav Maga classes at Charleston Self-Defense & MMA and learn how to stay safe in any situation while building your fitness from the ground up.
To get started today, all you have to do is fill out the short form on your screen now. We'll be happy to answer all of your questions right away!