Goose Creek Kickboxing Classes
You've Never Had More Fun Getting Fit Than With Our Kickboxing Classes
Looking for a way to burn hundreds of calories in just one hour while enjoying every minute of a high-energy training program that constantly challenges and motivates you? Then look no further than our Kickboxing Classes at Charleston Self Defense & MMA - the most exciting and effective training program in town!
This dynamic training program combines targeted cardio and strength building movements to help you build a total body fitness like you've never seen.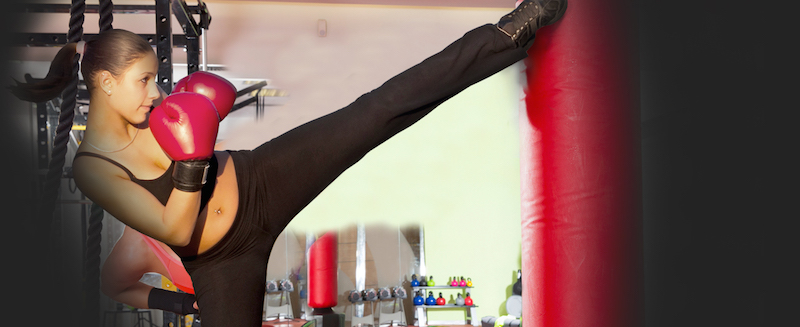 Goose Creek Kickboxing Classes That You Will LOVE!
Don't feel stuck in yet another traditional fitness class where you're forced to go through the motions with no energy and excitement. Our Kickboxing Classes at Charleston Self Defense & MMA, encourage high-energy training where classmates feed off one another to push themselves harder than ever before.
After just a few classes you'll see benefits like:
Improved cardiovascular endurance
Toned arms, core, chest, and back
Responsible, healthy weight loss
Sustained growth with ever-changing classes
New Self-Defense Skills Help You Stay Safe
Beyond the fitness benefits, our Kickboxing Classes will teach you a handful of potentially life-saving self-defense techniques.
You'll quickly learn how to protect yourself with:
Rapid-fire punches
Powerful kicks
Dynamic knee strikes
Newfound agility and speed
AND you'll leave each class with a peace of mind that simply can't be replaced. Kickboxing Classes at Charleston Self Defense & MMA help you feel:
Confident
Strong
Proud
And safe on a daily basis!
Get Started Today With Kickboxing Classes At Charleston Self Defense & MMA
Our dynamic and exciting Kickboxing Classes fill up quickly so don't hesitate - reserve your spot today. To get started or to learn more about Charleston Self Defense & MMA, just fill out the short form on your screen now and a member of our staff will be in touch soon!